Scroll down for upcoming events
Latest on Telegram
---
Hello, I'm Donna Brandenburg…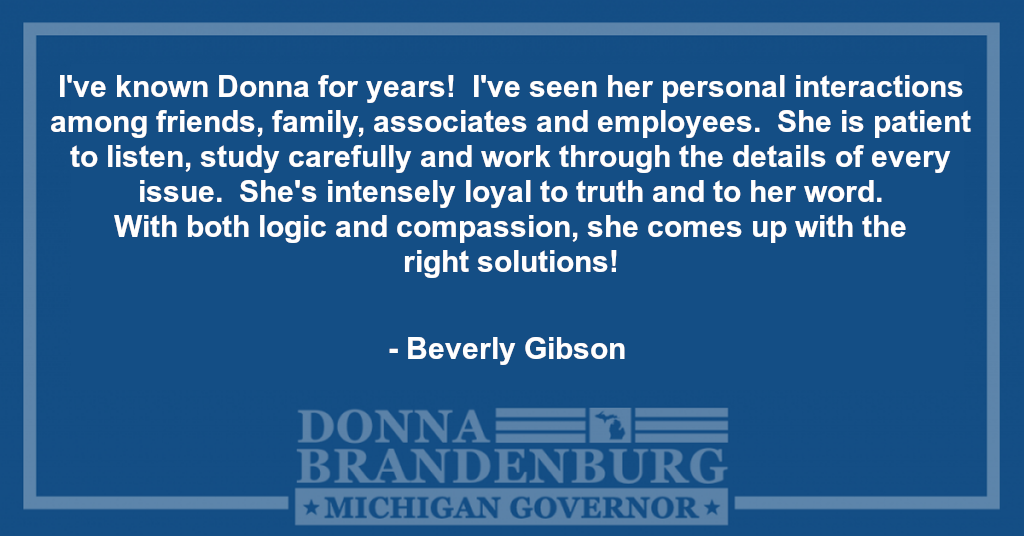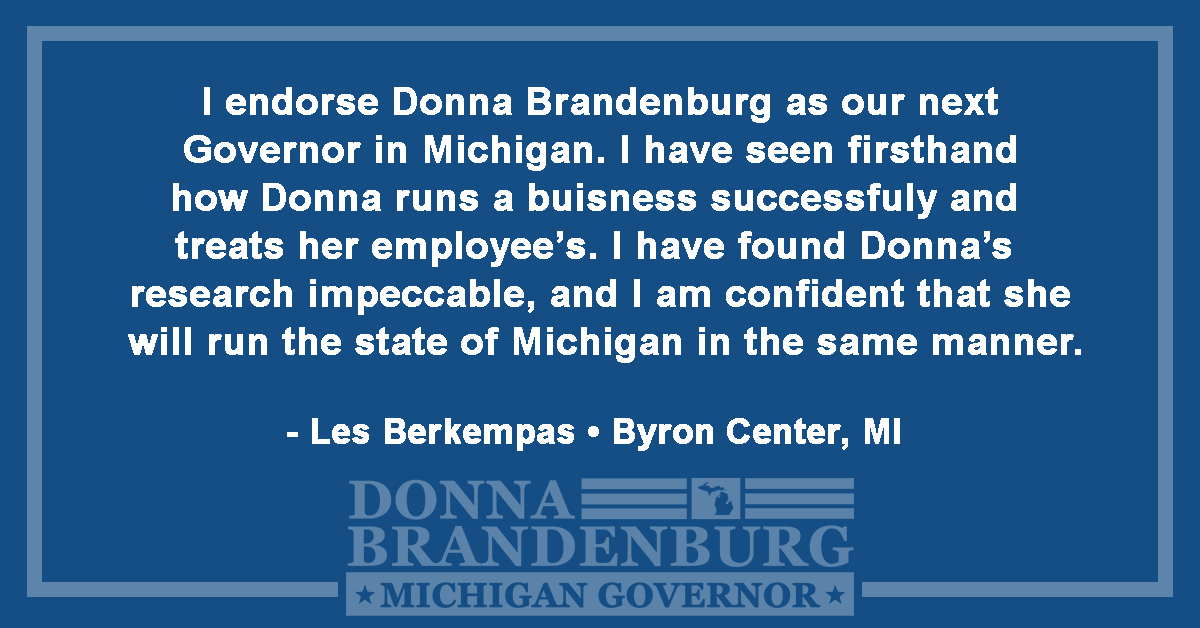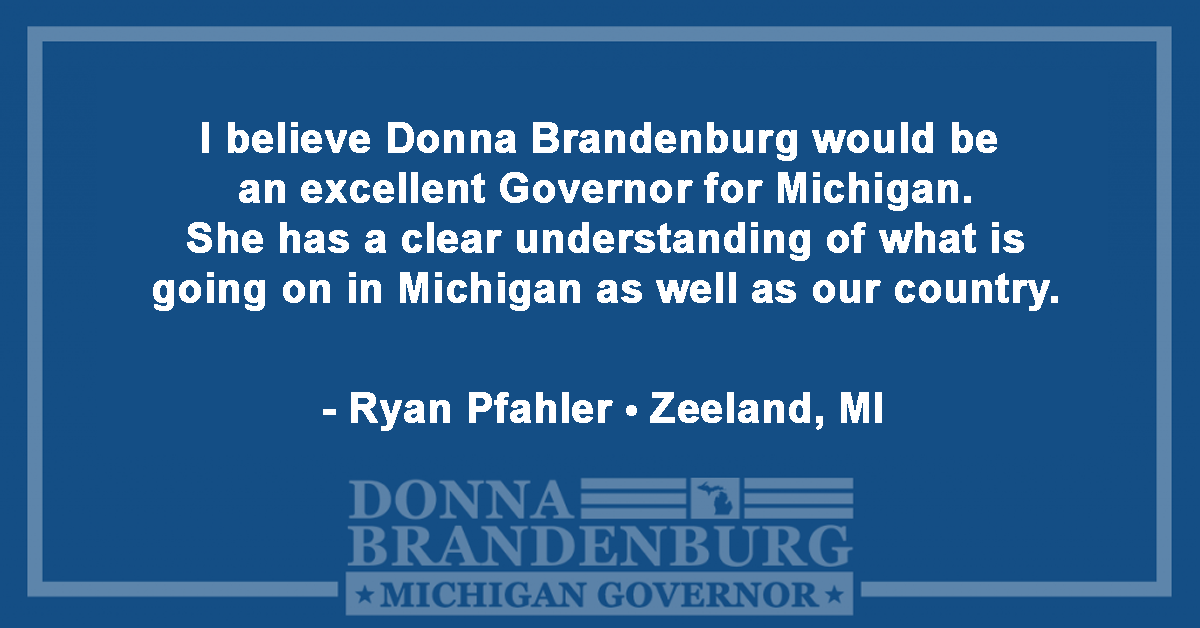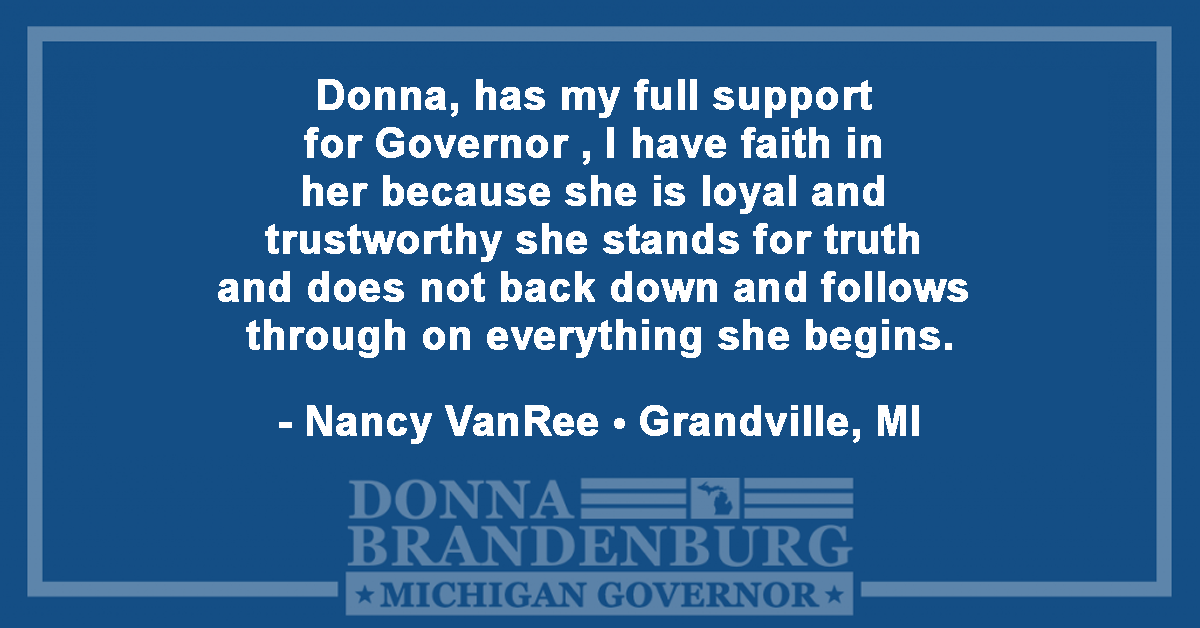 Text DONNA to 855-539-0281 for updates
Or call/text 616-430-4410


My Mission
We have been given a great blessing to live in the greatest country in the world — The United States of America.
Michigan, with all its natural beauty, natural resources, and generous hospitable people is a land of strength, prosperity, and opportunity.
America First is based on rights given by God and guaranteed by the Constitution. Michigan First is about God, Family, and Country, working for a safe and secure future.
Together, We Will Take Back The American Dream!
My Story
Donna Brandenburg was born and raised, and educated in Michigan. Donna and her husband Joe have 6 kids.
Donna has spent decades dedicated to building companies, creating thousands of jobs and rescuing animals. She is a non-stop researcher and seeker of truth.
As a constitutional conservative, a CEO, an entrepreneur and the owner of multiple businesses—in a variety of industries including; energy, rail, real estate, social work, technology, farming, and agricultural drainage systems, she has a broad base of knowledge both economically as well as practical real-life common-sense experience.
She also owns Buckeye Trenchers, and was involved in working on the border wall under President Trump.
Donna has also invested decades rescuing horses and other animals who needed help. While she was rescuing her beloved animals, she was building companies where she has employed thousands of workers at good wages.
Donna is a graduate of Western Michigan University where she studied business, marketing and finance, and then went back to study computer programming, industrial robotics and engineering. Donna knows Michigan, and is running to serve you as the next Governor.
---
---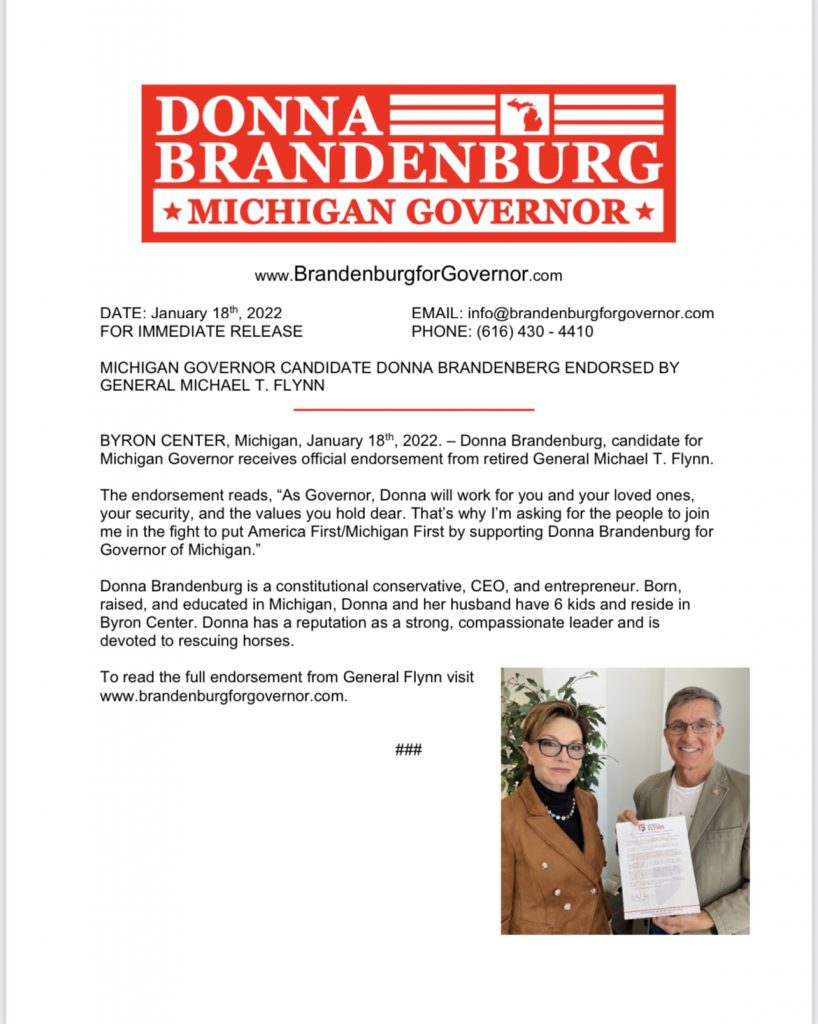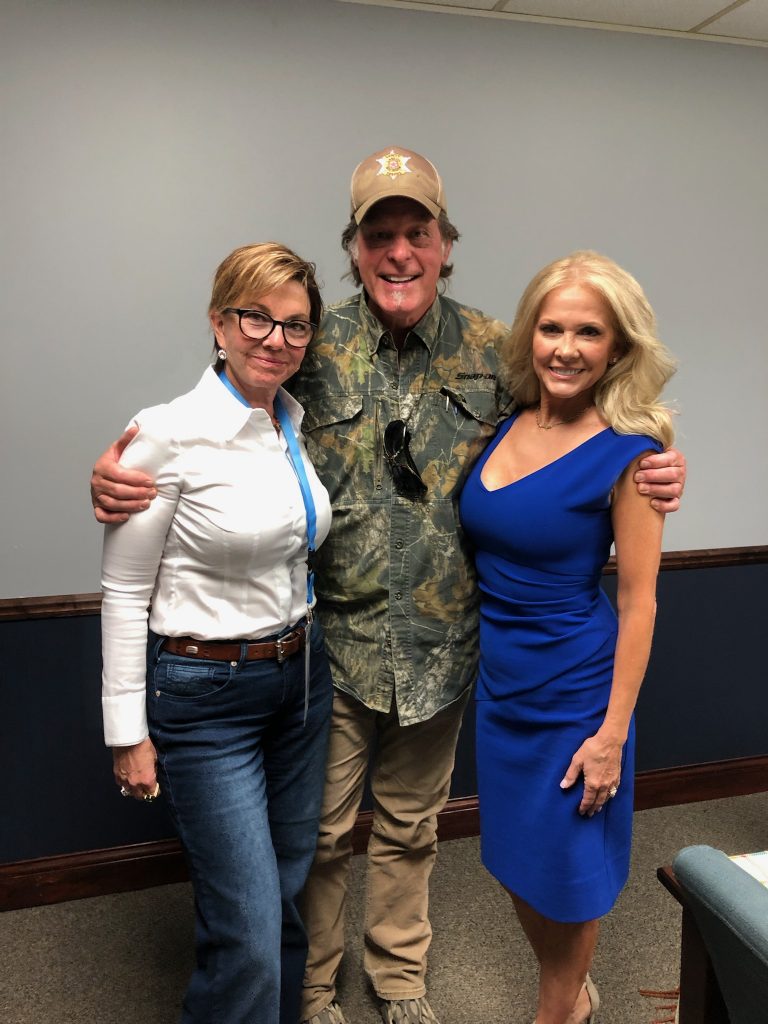 ---
---
Latest from Donna's Personal Blog